It's a fake
(Main Forum)
Forgive my bluntness Brian but, like the argument you put forward, the picture is a fake. Check out http://www.tldm.org/News11/PopeCelebratesMassAdOrientem.htm .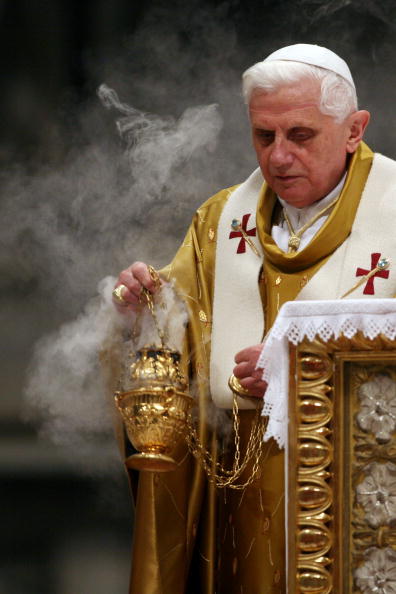 The rule of thumb on the net is that if it looks to good to be true it more than likely is. Look to at the wacko website the fake picture comes from.
As for the argument about smoking: I just hope its a hoax too.
A feature of some of the worst argumentation re church issues is the coupling of evidence-free generalised assertions and conspiracy theories. Broad assertions such as 'it was the change to English that killed participation' or conspiracy theories that speak of 'liberal lobby groups', etc.
Brian, when you can point to millionaires who benefit from their involvement in the anti-smoking movement and show how much they outnumber the fat cats in the tobacco industry, then you might have a case.
I'm also amazed that you could evoke 'THE POOR' as a serious argument for smoking. Who are the ones who suffer most when smoking-related disease hits?
Your argument also reminds me of those who bleat about the 'global warming conspiracy'. They go on about how science is skewing results and how vested interests are part of a great conspiracy yet, at the same time, call for other scientists to engage in research to support their views! If science is capable of that much corruption how can any of the buggers be trusted?
It all speaks to me of a desperate attempt to justify something you know has very little going for it. If this standard of argument was used by others in any other topic you'd be part of the vanguard telling them how poor their logic was!
Give up Brian, you know that's what you really want to do!

Peace to you
For all that has been – Thanks. For all that shall be – Yes. Dag Hammarskjöld
locked
---